1930
Country sinking into economic depression
Hawley-Smoot Tariff Act signed into law. Increasing protective tariffs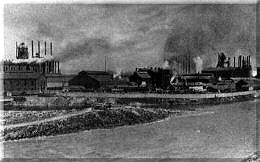 1931
U. S. Steel closes its New Castle plant
20,156 miles of local roads were taken over by the state as a part of Governor Gifford Pinchot's program, "to get the farmers out of the mud"
1932: Franklin D. Roosevelt elected president of United States 15,000,000 jobless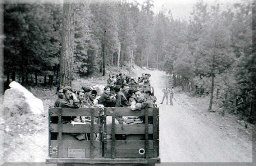 1933
Civilian Conservation Corps (CCC) founded to provide jobs and education for young men and women
Works Project Administration founded. Put men and women back to work
Prohibition repealed. Union Brewing Company reopens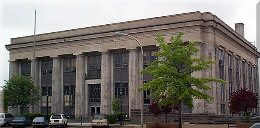 1934
New United States Post Office opens on the square in New Castle

 

Penn Power deeds Cascade Park to the city of New Castle
1935
Demonstrators arrested during strike at Johnson Bronze for distributing Communist literature
Social Security legislation was passed providing old age and survivor insurance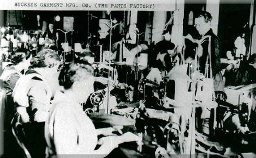 1937
New Castle High School defeats Paul Brown's Massillon, Ohio, Tigers
Sit-down strike at Pants Factory is settled
U.S. Steel (big steel) recognizes the labor unions
Bloody riots breakout in Youngstown, as the CIO tries to organize little steel
1938
WKST, New Castle's first radio station goes on the air
1939
1940
Pennsylvania Turnpike completed from Carlisle to Irwin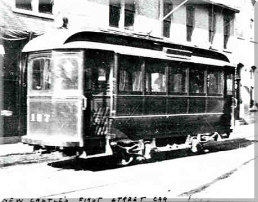 1941
Japanese attack Pearl Harbor in Hawaii beginning the United States' involvement in World War II
Streetcars stop running in New Castle
1942
Alcoa moves into old tin mill
United Engineering Company built new plant in New Castle
1943
Lawrence County experiences a labor shortage as men are called into the armed service. Women join the work force in large numbers
1944
G.I. Bill of Rights signed by President Franklin D. Roosevelt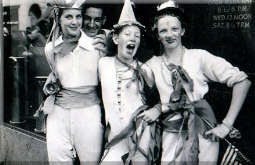 1945
War in Europe ends in May
First atomic bomb dropped on Hiroshima Japan. Japan surrenders. World War II ends.
Alcoa Plant order closed by Department of Justice immediately after V-J Day
When World War II ended, Lawrence County erupted in celebration. These young patriots participate in a Victory Day parade in downtown New Castle in 1945.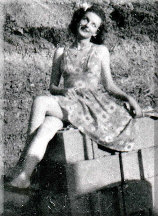 1946
Massive unemployment as men return home. Large scale housing shortage
Soldiers returning from the war and their families created a housing boom that brought suburban life to Lawrence County.
Suburbs begin to grow as new housing is constructed in the townships
College and trade schools double and triple enrollments as service men go back to school under the G.I. Bill of Rights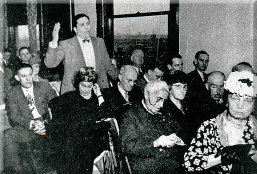 1947
U.S. Steel threatens to leave Ellwood
After The U.S. Steel announced in 1946 that the National Tube Plant in Ellwood City would close, labor leader, and later State Senator, Samuel G. Neff addressed the U.S. Steel shareholders at their annual meeting to urge that the decision be reconsidered. Seated by Neff is United Steelworkers leader Martin Kovach. Note the expressions of boredom and impatience on the faces of the stockholders. The plant did not close until 1974. 
1948
United Engineering and Foundry leaves New Castle