Help support our non profit, tax exempt, charitable 501(c)(3) organization.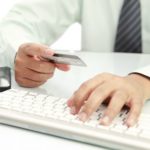 All donations are tax deductible to the fullest extent of the law. You are invited to make a donation in any amount you choose. Any and all support is welcomed. We appreciate your interest and support. When you use our DONATE button you can use your Paypal account or credit card (Visa, MasterCard, DiscoverCard, American Express) . A Paypal account is not required to make a donation.
100% of each donation is used to help support this all volunteer organization.
The Lawrence County Historical Society is an all volunteer nonprofit organization dedicated to the preservation and display of the heritage of all the citizens of Lawrence County, Pennsylvania. The services we provide are quite varied and wide reaching. Here's a sample of some of the valuable tasks our volunteers fulfill:
sort and archive "found" objects in our attic
help visitors from out of town research their ancestors
set up displays in the museum
scan and digitize our voluminous photo collection
post historical information to our Facebook page
write quarterly newsletters to the members
sponsor free lectures and demonstrations to the community
free ice cream and cake on Fireworks Weekend (July)
write articles and books
administer and run the office
prepare the museum/mansion for weddings or special parties
design, manage and update our website
Photo credits: Image courtesy of Naypong at FreeDigitalPhotos.net