New Items | Audio CDs | Books | Collectibles | DVDs | Games | Membership | Tickets | Shipping/Returns
The Lawrence County Historical Society sponsors numerous events throughout the year. Join us for one or all of our events!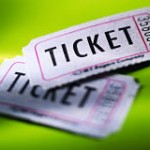 Event tickets are posted as they become available:
Sports Hall of Fame Inductee Social Hour & Dinner (April/May)
Annual Membership and Friends Dinner Dance (September)
Haunted History Walking Tours (October)
Mistletoe Magic at the Museum (December)
======================================
Ordering Information: To order, click on ADD TO CART button. Shopping Cart is located in the right hand column or at bottom of page. Items also available for purchase at our on-site Gift Shop. WANT TO BUY MORE THAN ONE TICKET?  Enter the number of tickets you wish to purchase in the shopping cart and hit return. If you have already clicked on the PayPal link and need to adjust the amount, simply click on your browser's back button and return to our Shopping Cart to make the adjustment. Thanks.
Mistletoe Magic Party 2018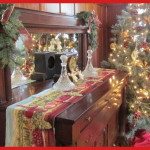 Mistletoe Magic Party 2018
Tickets include: Exquisite hors d'oeuvres, Fine wines, Award winning craft beer, Live piano music of the season in the drawing room by Loren DiGiorgi, annual sing-a-long led by Ed Petrus. Guests can wander about the Museum.
Date: December 8, 2018 from 7-9 pm
Location: Lawrence County Historical Society
Ticket Price: $30 per person
Purchase Deadline: December 1 – contact our office for availability (Tele: 724-658-4022)
80th Anniversary Dinner: 1938-2018
Join us November 17th to celebrate the 80th Anniversary of the founding of the Lawrence County Historical Society. For details, visit 
https://www.lawrencechs.com/event/80th-anniversary-dinner/
Date: November 17, 2018 (4 – 6 pm)
Location: New Castle Country Club
Ticket Price: $35 per person
EVENT ENDED

2018 Members & Friends Dinner
Join us September 13th for an evening of entertainment and friendship. We honor Evelyn Genkinger, longtime friend and member of the Society.
Date: September 13, 2018 from 6pm
Location: Cascade Park Dance Pavillion
Ticket Price: $25 per person
Purchase Deadline: Saturday, September 8, 2018.
EVENT ENDED