| SHOP HOME | Tickets | New Items | Books | DVDs | Membership | Donations | Audio CDs | Collectibles | Games | Shipping/Returns
---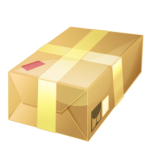 Shipping
Please note: shipping fees are valid only to USA addresses.
All items are shipped first class. You can expect your order will be processed and shipped within approximately one week of submission. Please be patient with us. We are an all volunteer organization and have limited staff but we do process all orders as quickly as possible.
If there is a problem with your order or our stock is not readily available, we will notify you by email. Thank you for your understanding and cooperation.
Each item has it's own shipping fee. When you place the item in your cart, you can immediately see your shipping fees in the shopping cart.
International Shipments
If you wish to have an order sent to a foreign address, be advised that there will be additional shipping charges to those posted in the eStore.
We reserve the right to adjust the final invoice to include international shipping fees.
Please contact us before ordering so we can determine the international shipping fee.
Thank you.
Taxes
We charge 6% Pennsylvania sales tax for items shipped to a Pennsylvania address or for items that are purchased for local pickup.
No Returns
All sales are final.
Currency
All prices and payments are in US dollars.
DVD Warranty
Our DVDs are warrantied against manufacturing defects for 30 days. Contact us for return authorization. Do not return an item to us unless you have first first contacted us and received an RMA authorization. Failure to do so will invalidate your warranty. Thank you.