Interested in being a Volunteer?
Currently we are eager to have volunteers for our ARCHIVES Committee. To inquire about Volunteer Opportunities, fill out and submit our volunteer interest form
The Work of our Volunteers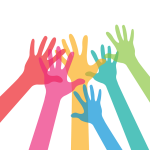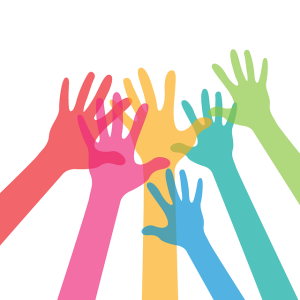 We appreciate your support and interest.
The Lawrence County Historical Society is a tax exempt, charitable 501(c)(3) organization. We are largely a volunteer nonprofit organization dedicated to the preservation and display of the heritage of all the citizens of Lawrence County, Pennsylvania. We have one part-time paid administrator.
The services we provide are quite varied and wide reaching. Here's a sample of some of the valuable tasks our volunteers fulfill:
sort and archive "found" objects in our attic
sort and catalog donations
help visitors from out of town research their ancestors
set up displays in the museum
scan and digitize our voluminous photo collection
post announcements and historical information to our Facebook page
write quarterly newsletters to the members
sponsor free lectures and demonstrations to the community
distribute free ice cream and cake on Fireworks Weekend (July)
write articles and books
administer and run the office
prepare the museum/mansion for weddings or special parties
design, manage and update our website
The Lawrence County Historical Society has the largest collection of Shenango China in the world.
More than 500 of its 3,000-plus pieces are on display!
Lawrence County Historical Society • a volunteer nonprofit organization.
Bonnie Carlin – clothing expert
Elizabeth DiRisio (since 2010) – specialist in media restoration, Facebook administrator, amateur historian
Stephanie Fulena (since 1984) – Newsletter Editor
Kathleen Mooney (since 2008) – web design, webmaster, blog editor, graphics design, media development
Sue Pepicelli – digitizing & cataloging obits from the New Wilmington Globe, preparing donation session sheets
Ed Petrus – anything & everything
Jean Speight – educational programming
Dan Wellman – Shenango pottery records organizer
Our Newest Volunteers – welcome
Elaine Chambers: legal documents specialist
Denise Guthery: historic architecture photographer and researcher
John Hudson: digitization specialist and photographer
Jamie Jones: industrial specialist
Leah Widmeyer: generalist
Sally Henzel: museum specialist
Mary Ann Henley: historic interior design specialist
More About Our Volunteers - Bios
Elizabeth (Betty) Hoover DiRisio – specialist in media restoration, Facebook administrator
Betty was born in New Castle and attended Laurel High School. She moved to Washington DC in 1973 and attended Northern Virginia Community College and George Washington University. Living for 30 years in that area, Betty was employed primarily by the U. S. Navy and the U.S. Department of Justice. While at Navy she was in charge of the U.S. Naval Shipyards' Environmental Compliance Program and also served as the Director of Navy's Asbestos Litigation Support Office. At Justice she continued heading up automated litigation support for Asbestos Litigation against the United States and later turned those efforts to the largest Tort Claims case ever brought in the United States, the case of U.S. v. Philip Morris et al. Part of her litigation support effort involved overseeing the selection and imaging of millions of pages of documents, photos and other media, requiring her to spend extensive periods of time at the National Archives and various National Records Centers across the country. She was instrumental in the development of the automated document retrieval system necessary to handle these massive collections. Betty received numerous awards for her work including the Navy's second highest Civilian Award, the Meritorious Civilian Service Medal, and the U. S. Attorney General's Award (Ed Meese) for Excellence in Litigation Support. Genealogy research, history, and photography are among her many interests. She is a member of the Daughters of the American Revolution descending from Henry Hover of New Jersey who was one of the first settlers of Mercer County. She began volunteering at the Lawrence County Historical Society in July 2010.
Stephanie Fulena – Newsletter Editor
Stephanie Fulena has been working with the Historical Society since 1984. When teaching at Union Middle/High School, she collaborated with Beverly Zona to develop programs for her gifted students on local architecture and other subjects. She has been the Lawrence County Trivia advisor since it began in the 1980's. As a Key Club Advisor at Union, Stephanie also began the tradition of having Union Key Club high school students decorate the Greer-Clavelli Mansion for the Christmas Season. In 2002, Stephanie became a member of the Board of Directors of the Historical Society. After her retirement from teaching in 2004, she acted as Coordinator and Moderator of Trivia Competition. Since then, she has written, edited, and published the Society's newsletter, served as Program Director (bringing back our monthly programs for the public), curated the Fireworks Room, been a Program Presenter, and served as a tour guide. Stephanie is a graduate of Slippery Rock University, BS & MA and did graduate study at Westminster College. She is the Retired Gifted Coordinator, Distance Learning Coordinator, and Public Relations Director at Union Area School.
More About Our Former Volunteers - Bios
Andrew Henley: June 2009-August 2013
Directed tours of the museum, assisted the public in genealogy and subject matter research, archives incoming artifacts, designed displays, enhanced internal "Virtual Museum" website, handled sales and performed physical labor as needed. Served on Archival Committee and acted as technical adviser to the Administrator and staff. Provided assistance to Board members in the production of monthly programs and special events. Assistant Editor of LCHS Quarterly Newsletter.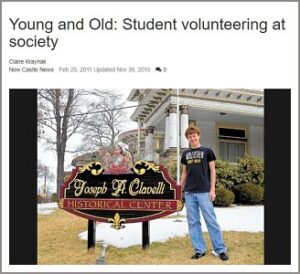 Want To Become A Member Of The Lawrence County Historical Society?
MEMBERSHIP INCLUDES
Quarterly newsletter
Free tours of the museum
Announcements of upcoming events
Facility rental at reduced rates (both museum and annex)
Membership card is mailed as acknowledgement
Membership contributions are tax deductible to the fullest extent of the law
Dwight Edward Copper Cemetery researcher – Author – Historian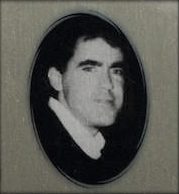 Dwight Edward Copper
It is with great sadness that we share the news of the death of Dwight Copper (age 59) on August 3, 2013. He gave freely of his time, being a long time volunteer at the Historical Society and at the New Castle Library. Many may not have known him personally, but may recognize his name from his numerous publications.
Dwight chronicled the graves of those buried in nearly every cemetery in the area. His books are a treasure to those researching their local genealogy. Dwight was a friend and colleague and he will be sincerely missed. In 2014, the Historical Society named Dwight's Room in his memory and in recognition of his countless contributions.
Dwight E. Copper – Cemetery Church Publications
1994 through 2002
Harmony Baptist Church Cemetery, Rose Point Reformed Presbyterian Church Cemetery, St John's (Burry's) United Evangelical Protestant Church Cemetery, Zion Lutheran Church Cemeteries, Amish Cemetery, East Brook United Presbyterian Church Cemetery, Harmony Cemetery, Homewood Cemetery, Little Beaver Cemetery, Neshannock Presbyterian Church Cemetery, Newport Cemetery, North Plain Grove Cemetery, North Sewickley Cemetery, Plain Grove Presbyterian Church Cemetery, Reformed Presbyterian Cemetery, Rocky Spring Cemetery, Rose Point Reformed Presbyterian Church Cemetery, Savannah Methodist Church Cemetery, Seceder Cemetery, Shenango Presbyterian Church Cemetery, West Liberty Cemetery
Copper's Publications (cont'd)
2003-2004
Grace Bible Church Cemetery, Westfield Presbyterian Church Cemetery, Valley View Cemetery, Pleasant Valley Cemetery, Mount Jackson United Presbyterian Church Cemetery, Swedish Mission Covenant Church, SS Philip and James Cemetery
Cemetery Church Books by Dwight Copper are available from: https://www.mechlingbooks.com/category-s/1844.htm