---
Some of the programs the society typically offers are: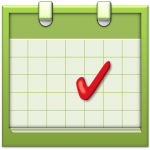 Monthly lecture series with guest speakers • Museum tours • Walking tours of historic New Castle • Lawrence County Trivia Competition • Sports Hall of Fame • Fireworks exhibits • Ice cream social • Membership & Friends Dinner • Haunted History Walking Tour • Mistletoe Magic • Open House with Santa

Mistletoe Magic Christmas Take-Out Dinner
December 11, 2021
@
4:00 pm
–
6:00 pm
New Castle, Pennsylvania
ADVANCED TICKETS REQUIRED – DEADLINE TO PURCHASE DEC 4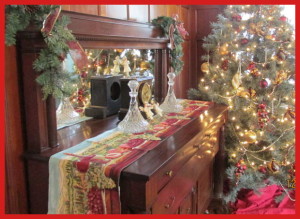 Due to the continuation of the pandemic, we have decided to once again have a take-out dinner in place of our annual Mistletoe Magic Christmas party. Even though we won't be able to get together, we can still enjoy a wonderful meal by our caterer, the Faraone Brothers, and support the Historical Society at the same time.
The Take-Out Dinners are on Saturday, December 11 from 4 pm to 6 pm. You don't even need to get out of your car. Volunteers will direct you where to park and will deliver your meals.
DINNER PICK-UP DIRECTIONS: Please enter through the parking lot on Wallace Avenue and exit down the driveway onto Jefferson St.
YOU CAN VISIT THE MUSEUM TO SEE THE BEAUTIFULLY DECORATED DOWNSTAIRS: If you wish to come in to pick up your dinner and see the beautifully decorated downstairs, you may park in the parking lot and enter the mansion by way of the front door. Please wear a mask.
A TOUR OF THE FULL MANSION is available on: Tuesday, Thursday, and Saturday from 11am to 4 pm.
TICKETS: We are keeping the dinner price the same at $30. The event helps support our society. When buying your ticket, you will be asked to choose a pick up time in 15-minute increments. This will be marked on your ticket.
MENU: chicken parmesan with a side of spaghetti, wedding soup, green beans, salad, rolls with butter, and cake
TICKET PURCHASE DEADLINE: SATURDAY DECEMBER 4
Tickets are also available in person at the office, by calling the office, or from board members. Be sure to tell us your desired pick-up time and mark it on your ticket. Tickets must be purchased by Saturday, December 4th.
This is one of our main fundraisers, and we really appreciate your support.