3,200 served • 21 did not return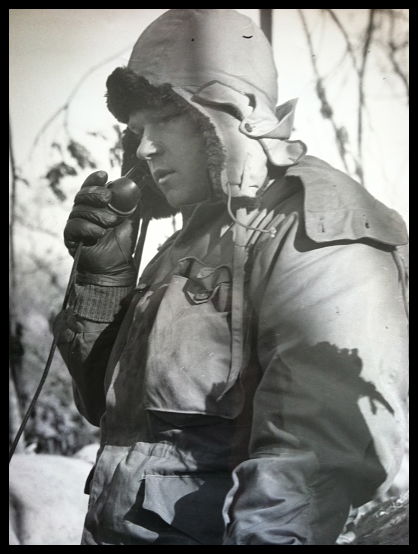 Michael D. Banko, Jr. is probably Lawrence County's most decorated Korean War veteran. Among his medals and citations are the Silver Star, the Bronze Star with two combat V's, the Purple Heart and eleven other ribbons and medals.
Banko enlisted in the Marine Corps in 1950 and was sent to Korea. He was wounded at Wosan Harbor on North Korea's east coast. There he was picked up and placed in a helicopter by Donald Capots, a West Pittsburg neighbor, and was transferred by ship to Japan for recovery.
Capots, who lived just four doors away back home in West Pittsburgh, joined the Navy in 1948 and was trained as a corpsman. Assigned to the Marines in Korea, he spent six months on the front lines assessing injuries to determine which were severe enough to warrant helicopter evacuation for treatment. Like Banko, he was highly decorated. Because he was trained in underwater demolition, Banko was returned to Korea. Underwater demolition was critical to the securing of beachheads on the Korean Coast.
Banko was with the 1st Marine Division at Iwon near Chosan when 200,000 Chinese soldiers crossed the frozen Yalu River from Manchuria. There, in sub-zero temperature, he received a concussion and an arm wound and was temporarily blinded and deafened by Chinese artillery fire.
Photo of Mike Banko at the front in Korea.
Photo courtesy Mike Banko.
ROLL of HONOR - KOREAN CONFLICT