Ron Lape (center), one of the most successful high school track and field coaches in the nation, poses with Kenn Andrews (left) and Herb Hribar (right) at the 1969 Pennsylvania High School Track and Field State Championships held at Penn State, Main campus.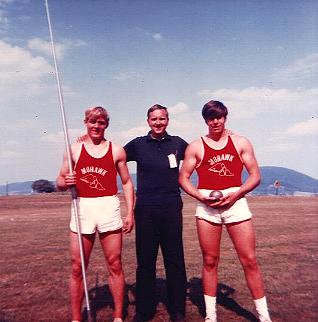 At the 1969 state championship, Hribar, a 1999 Hall of Fame inductee, won the gold medal in the shot put with a throw of 58 feet 10.5 inches.
Andrews, a 1997 Hall of Fame inductee, won the gold medal for his javelin throw of 202 feet 3 inches.
Linwood Dilks
Dilks spent a big part of his life running – enough to get his name in the Guiness Book of World Records. Earle Linwood Dilks, of New Castle, logged 195,855 documented miles in 72 years, from 1905 to 1977. He ran the 44-mile round trip to his job as fireman and engineer on the B&O Railroad at Youngstown for 40 years.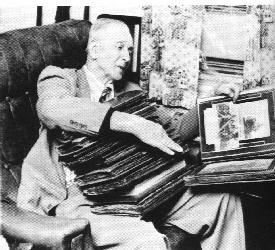 He set a record in 1929 by running 100 miles in 18 hours in Willard, Ohio. In a 24-hour race in Hamilton, Ontario in 1931 he completed the 152-mile course within the time limit, defeating marathon champions from six countries. In 1929, he ran against a Model T Ford in 90-degree weather. The car lasted 90 minutes and had to stop.
Dilks ran up Pike's Peak. He beat three racehorses (the horses ran in relay) in a 40 mile run at Andover, Ohio in 1932. His longest run was in the C.C. Pyle Bunion Derby from Los Angeles to New York. Dilks made it to Mishawaka, Indiana before a leg injury forced him to stop. While on his long runs, he snacked on high-energy food – honey sandwiches, grapefruit with sugar, and drinks heavily laced with sugar. Linwood Dilks died in 1982 at the age of 88.
Lawrence County Historical Society Sports Hall of Fame Inductee – 1989
Ronald C. Lape
During the 28 years (1967-1994) in which Ron Lape served as the boys' head track coach at Mohawk High School, one thing became a constant, winning. Lape posted a 291-27-1 record, coached his teams to six W.P.I.A.L. team championships, six Tri-County championships, 13 playoff appearances, and 13 undefeated seasons. His teams posted winning streaks of 57, 43, 35, 26, and 19 meets. His home meet record was 185-7-1, including a 70 meet winning streak from 1969-1979.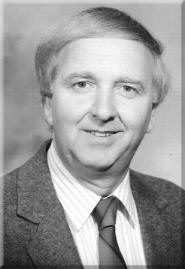 Lape's teams were equally as tough in the playoffs, posting a 40-7 mark. He coached two individual state champions in 1969 (Kenn Andrews, Javelin and Herb Hribar, Shot Put) and 17 individual W.P.I.A.L. champions. During that 1969 season, Mohawk placed fifth at the State Championship meet.
Lape also began Mohawk's Cross Country program and served as head boys' coach from 1968-1989. As the cross country coach, Lape also enjoyed great success, posting a record of 234-61. He led his team to three W.P.I.A.L. runner-up finishes (1975, 80, 88), two undefeated seasons, two section championships and two Tri-County championships. He coached one individual W.P.I.A.L. champion (David Spears, 1975).
During his 50 years of combined coaching experience, Lape never had a losing season and totaled a record of 525-88-1. He was elected to the Lawrence County Sports Hall-of-Fame in 1994. He serves as a Physical Education, Health, and Driver's Education teacher in the Mohawk School District.
Lawrence County Historical Society Sports Hall of Fame Inductee – 1994