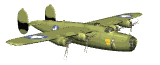 12,561 served.
423 never returned.
"Unless we remember, all was meaningless"
"I learned how to cherish. Leaving here, starting out in the world after getting out of high school, ending up in a war overseas by the age of 21, seeing what could happen because of a war. The destruction and what people had to go through as refugees because their homes were bombed and the lack of food. Then you come back here and not only kiss the ground, but cherish what you came back to. You hoped that it would never happen again.
Unless we remember, all was meaningless.
I hope we never let the younger people forget just for their own good. I think they can make a better world."
– Frank Bonfield
"It took us five months
to escape"
"I made a number of flights to Yugoslavia. I went five times and I came back four. The fifth time, I walked back. We had to bail out where they are doing the fighting right now in Sarajevo. It took us five months to escape. The Yustashi caught me first. They were Yugoslavs who sided with the Germans. They clubbed me pretty good and left me laying. I don't know why they didn't bayonet me. They just rang my bell and knocked me out."
Bob Shumaker said it right: When you hit the ground with your parachute, your troubles are just starting.
– Alan Barnette
"It was a different life. It was war life, It was scary. Every time we went on a war mission, the captain said, 'may God be with you,'because you never knew if you were coming back."
– Louis Perrott
Fighting on the front lines in Western Europe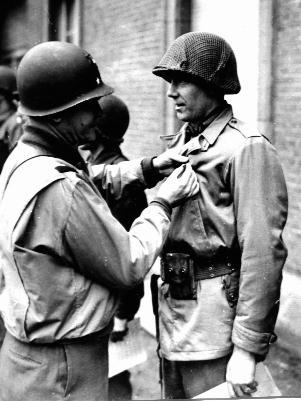 Master Sergeant Robert A. Myers is awarded the Bronze Star he earned while fighting on the front lines in Western Europe. Myers was the owner and director of Myers Funeral Home in New Castle.
"He was actually alive, but he was playing dead."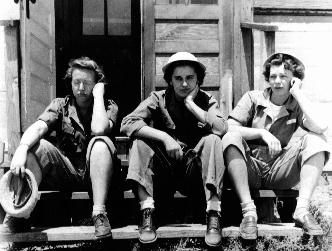 "D-Day, about five miles outside of Ste. Mere Eglise, we had one hell of a time. We hadn't slept since midnight and you were too scared to sleep afterwards. Anyone who says they weren't scared wasn't in the invasion."
"When we took Ste. Mere Eglise the next day, we found our paratroopers hanging from trees. One was hanging from the church steeple. He was actually alive, but he was playing dead."
– Fran Doran
"The Rapido River ran north and south of the foot of Mt. Cassino. We used to refer to that as the 'Bloody River' because those infantry troops that were trying to take the mountain were just being torn apart."
– Frank Bonfield
"Being homesick really isn't funny. Every place you look, you think you see your mother or your dad or your brother or some of your playmates."
– Robert Baldwin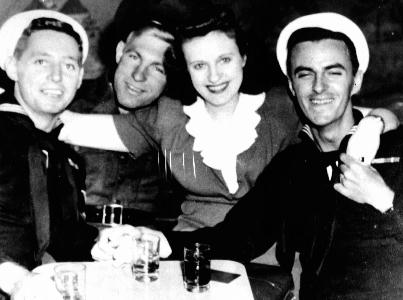 "This B-24 was called Joker"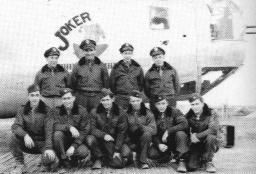 Joe Ross (top left), piloted this B-24, four-engine Liberator on 35 bombing missions over Europe in 1944 and 1945. The plane, the "Joker," carrying a crew of ten, was struck by flak several times in raids over France, Germany, northern Italy, Yugoslavia, Romania, and Greece. Ross, an engineer, worked at the Johnson Bronze Co. and at Rockwell in New Castle.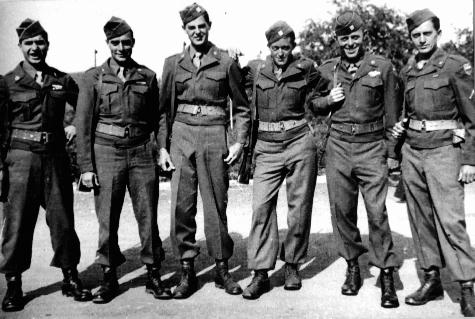 "I met my brother over in Italy. He was an infantry replacement. I met him north of Naples. His sergeant gave him a day pass and the two of us spent it in Naples. Later, in Northern Italy, he was coming by as a replacement. One of the guys from my outfit met him and said, 'Hey Frank, that's your brother on guard duty there on that checkpoint.' I said, 'you're kidding.' I jumped off the truck. We were only held up for a second. I couldn't even talk to him. I just got a chance to wave at him and I said, 'Well, I'll see you at home.'"
– Frank Bonfield
MIA: a remarkable discovery 24 years later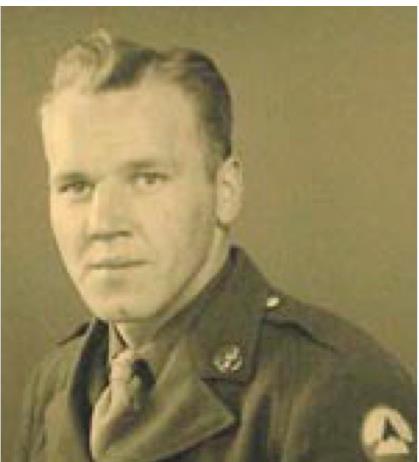 On February 6, 1945, PFC Hugh R. McCormick was reported missing in action when he failed to return from a reconnaissance mission patrolling the Meuse River in Holland. He was officially declared non-recoverable on November 22, 1950.
However, on July 27, 1969, his remains were discovered in a partially dry river bed by a Dutch female.
To read the remarkable circumstances surrounding the discovery, visit our blog post.
World War II Roll of Honor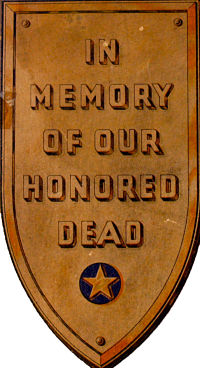 END of 1930-1949 WAR section