1901
American Car and Ship Hardware organized by George Johnson (became Johnson Bronze).
Shenango China incorporated.
Universal Sanitary Manufacturer Company founded (became Universal Rundle).
U. S. Steel formed by J. P. Morgan.
1902
Standard Engineering opens in Ellwood City.
1906
Furnace men strike at local mills. Labor leader Eugene Debs speaks at Cascade Park.
1907
Game Warden Sealey Houk found dead in the Mahoning River.
Warner Brothers open first theatre in New Castle.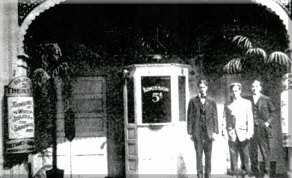 1908
St. Francis Hospital opens in former T. W. Phillips mansion.
1909
Bitter tin mill strike erupts in violence.
Black Hand Trials begin in New Castle, Rocco Racco sentenced to death for the murder of Sealey Houk.
1910
Ellwood City Hospital opens & Ellwood City Forge opens.
Billy Sunday revival held in downtown New Castle.
1911
New Castle elects Socialist Mayor, Walter Tyler.
New Castle Senior High School opens.
Overlook Sanitarium in New Wilmington opens.
1912
Read ORAL HISTORY to find out what it was like to be an eight year old Italian boy coming to America for the first time.
1913
Great flood devastates county.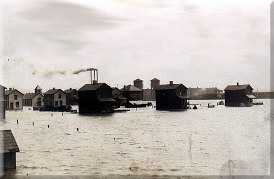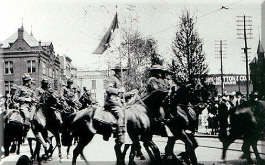 1919
Bond issue of $1,000,000 for roads passed by County.
New Castle Hospital opens in current facility.
1922
Ben Franklin Junior High School and Arthur McGill School open in New Castle.
1923
Quality Tools in New Wilmington organized.
Lincoln High School in Ellwood City built.
1926
Scottish Rite Cathedral completed in New Castle.
1929
Jameson Memorial Hospital opens.
Stock market crashes. Worldwide depression begins.