---
Some of the programs the society typically offers are: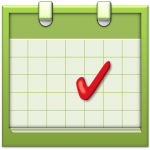 Monthly lecture series with guest speakers • Museum tours • Walking tours of historic New Castle • Lawrence County Trivia Competition • Sports Hall of Fame • Fireworks exhibits • Ice cream social • Membership & Friends Dinner • Haunted History Walking Tour • Mistletoe Magic • Open House with Santa

Lawrence County Trivia Competition (2018)
February 22, 2018 @ 9:00 am

-

12:30 pm

EST

FREE - Open to the Public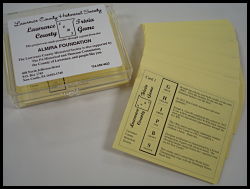 Students from all county schools are invited to participate in this academic competition, answering history, geography, business, people, and sports questions about Lawrence County.
Boxes of questions may be purchased at the Historical Society's GIFT SHOP and in our ONLINE eSTORE.
For over 30 years, the Lawrence County Historical Society has provided an opportunity for all Lawrence County students in grades 7 – 12 to learn local history with its "LCHS Trivia Game." This year's competitions will be held at Northminster Presbyterian Church on Feb. 22, 2018.
The facts, covering local history, geography, people, buildings, industry, and sports, are written on a set of cards created by the Historical Society. After practices in school and at home, the activity culminates with four competitions – Junior High Individual, Junior High Team, Senior High Individual, and Senior High Team.
Historical Society members and school advisors serve as judges for the competitions. LCHS Board member, Stephanie Fulena, coordinates and moderates the event each year.
Plaques for first place winners are given to the winning schools and first through fourth place students win cash prizes.
This challenging game (for children and adults) can be purchased at the Society or online on our website.
Event details will also be published in the New Castle News.
Coordinator & Moderator: Stephanie Fulena, LCHS
Sponsor: the Almira Foundation
To see previous winners, visit our website Youth Education page.