By Betty Hoover DiRisio, LCHS Board Member & Volunteer
Mrs. Minnie Pearl (Riddle) McKibben was appointed New Castle (Pennsylvania) policewoman or "matron" on January 7, 1924. She assumed her duties on January 9 and became the second woman to be appointed to such a position, following Rae Muirhead.
Daughter, Wife, Mother
Born in Mercer County, PA, in 1876, Minnie was the daughter of Rebecca (Moore) Riddle and William S. Riddle. Her father was a Mercer County Sheriff. Her mother Minnie served as Deputy Sheriff for six years under his tenure. Her husband was Harry G. McKibben, whom she married May 11, 1898. They had two children, a daughter Anna and a son William S., who died in 1904 at the age of 13 months from a bout of measles followed by pneumonia. Her husband Harry died in December 1925.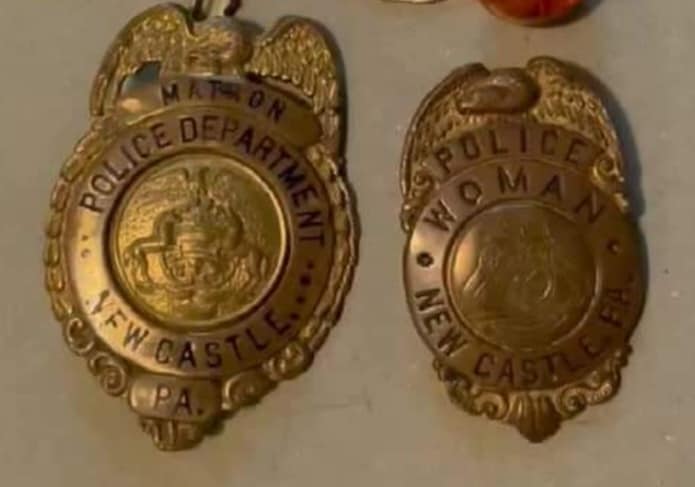 Policewoman
One of her first initiatives as New Castle's Policewoman was to inspect the local dance halls and make it clear that the women had to be at least 18 years of age to be in attendance. She was responsible for the establishment of a separate detention center for wayward girls. It was put above the central patrol barn under her supervision. She had attempted to secure the old poor farm property for a girls detention center because there was no place to put girls in need of medical attention. Minnie felt that having the women running at large was a menace to the health of the community. In December of 1924, she issued a public warning that disregard of married people for their marital vows must stop. "The large number of married men and women who are acting without restraint of their vows constitute the largest problem of the New Castle police department at present."
A Defender of Women, Children, and Girls
Minnie worked the full array of cases that dealt in some way or another with women, children or girls. This included missing persons, runaways, prostitution, and even murder. Her approach was a gentle one, focusing more on rehabilitation than punishment. Minnie offered motherly advice to young girls headed down the wrong path and accompanied policemen on raids where there was a chance women would be found in alleged suspicious places. She was attacked several times, not only by women but by men as well.
A Woman of Courage and Efficiency: I Always Go Armed
Being rather "husky" and armed, she was always fortunate in mastering those who disputed her authority. She handled three women who had been charged with murder. One was Mrs. Ina Whitlach who killed her husband in 1927, and another was Angeline Maralova who killed her lover in 1939.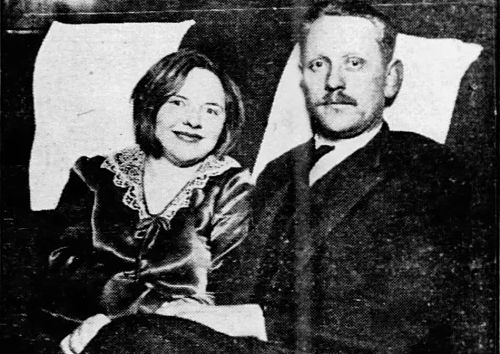 The most famous however was Irene Schroeder who killed Pennsylvania State Trooper Brady Paul in 1930. Officer McKibben was approved to accompany County Detective Peck Lee and several state policemen to Phoenix, Arizona, to return Irene Schroeder, W. Glenn Dague and Tom Crawford to the county jail here. "A woman of courage and efficiency is necessary to bring back those that murdered Brady Paul." In connection with this trip, she was interviewed and asked if she would take her gun along, to which she responded "I always go armed." After the extradition papers were signed on Jan 18, 1930, six officers including Mrs. McKibben left for Arizona and the Maricopa jail. Riding with Irene on the train back to New Castle, the prisoner formed an attachment to Minnie and refused to tell her story to anyone but Officer McKibben.
After 20 years of service Minnie retired in January 1944. She died on November 3, 1954 in Allegheny County, Pennsylvania.
PHOTOS
Minnie McKibben – New Castle Police Department
Minnie's badges for Matron and Police Woman
Irene Schroeder and her lover W. Glenn Dague February 1930 on train back to New Castle