By Betty Hoover DiRisio (LCHS volunteer)
Jack Payne Morgan, son of Mr. & Mrs. Charles Morgan of Harbor St., was nicknamed "Pierpont" by his New Castle High School friends after financier JP Morgan. Jack graduated in 1930, was Treasurer of his student council, and played violin in the school orchestra. After graduation he joined the Navy and became a Pharmacist's Mate. Research tells us that Morgan was attached to the 4th Marines and stationed at Shanghai just prior to WWII. When it was clear that war was eminent, the 4th Marines withdrew from Shanghai and landed on 1 December 1941 at the U. S. Naval Station, Olongapo, on Subic Bay, Luzon, Philippine Islands.
Immediately after the Japanese attack on the Philippines, on December 8th, 1941 the regiment was committed to action along with other forces that had been stationed in the islands. Prewar defense plans assumed the Japanese could not be prevented from landing on Luzon and called for U.S. and Filipino forces to abandon Manila and retreat with their supplies to the Bataan peninsula. McArthur ordered a retreat to Bataan and MacArthur moved his headquarters to the island fortress of Corregidor on Malinta Hill in Manila Bay.
Malinta housed an array of fortified tunnels. Located within this tunnel system were a 1,000-bed hospital, storage areas, and headquarters facilities that McArthur took over. On March 12, 1942 as the situation on Bataan deteriorated "Dugout Doug" McArthur (as he was called by those fighting on Bataan), departed by night from Corregidor to escape to Australia, per order of the President.
The defenders of Corregidor consisted mainly of Morgan's 4th Marines and elements of several other units. After an epic, four-month-long stubborn resistance, the American and Filipino defenders of Bataan were forced to surrender on 9 April 1942. By 30 April 1942, the 4th Marines on Corregidor actually numbered about 3,000 men, of whom only 1,500 were Marines. The Japanese began a full fledged relentless aerial and artillery assault on Corregidor beginning on May 1st 1942. On May 5, Japanese tanks landed and an artillery barrage around the entrance to Malinta Tunnel gave the final blow to the defenders of the island.
Lt. Gen. Jonathan Wainwright finally surrendered the Corregidor garrison at about 1:30 p.m. on May 6, 1942, with two officers sent forward with a white flag to carry his surrender message to the Japanese. Veteran Marines wept at the decision to give up the fight.
About 4,000 of the 11,000 American and Filipino prisoners of war from Corregidor were marched through the streets of Manila to incarceration at Fort Santiago and Bilibid Prison, criminal detention centers turned POW camps.
Jack Morgan became a prisoner of war. Word of his capture was first received by his parents in July 1943 changing his status from missing in action. His parents were elated that he had he was alive. In January 1945, they received a second card dated May 6, 1944 that read:
Dear Folks: I got your package. Thanks very much for the baked beans and canned meats and dehydrated foods. I hope to be back at your table soon. Regards to everyone. Tropical, pack your next package and plenty. I hope this finds you all very well. Love. J Payne Morgan.
Jack eventually made it on to the "Hellship" Oryoku Maru that left Manila late on December 13, 1944 carrying 1,619 POWs in its cargo holds. US Navy aircraft from the USS Hornet attacked the Oryoku Maru in Subic Bay near Olongapo. The Oryoku Maru sank after the surviving POWs were allowed to jump overboard and swim to shore. Survivors were consolidated on the Enoura Maru and they continued on their voyage.
Docking on December 31st, the Japanese celebrated their New Year holiday for four days and left the POWs to fend for themselves during that time. The prisoners had little food or water from January 1 – 4, and thirty-four died on the Enoura Maru. The ship was attacked again by USS Hornett aircraft on January 9, 1945. Yet another consolidation occurred and the rest of the voyage to Moji, Japan was made aboard the Brazil Maru. The POWs suffered terribly from hunger, thirst and the filth that pervaded the holds of the hellships. Diseases broke out and many of the men were violently ill.
About 550 POWs survived to reach Japan, but many of those died soon after arrival in Moji.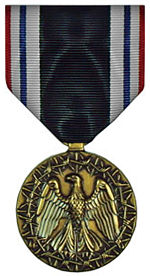 Records indicate that Jack died 12 days later on February 10, 1945 while still in captivity. He is buried in Fort McKinley, (Permanent Cemetery), Manila, Philippine Islands.
Collectively, the number of Marines taken prisoner in the Philippines formed the largest Marine contingent the Corps lost at any one time.