By Betty Hoover DiRisio (LCHS Board Member & Volunteer)
Harry Stein was born in May 12, 1903 to Isaac and Harriet Stein in Wampum. He made his home in the Turkey Hill section of Shenango Township, a very remote area, near the old Tindall Cemetery. 
Apparently single all of his life, he was a devote Christian. He taught Sunday school to young boys at West Pittsburg Methodist and had a 40 year perfect attendance record, himself. Nearly blind he couldn't drive and walked to church every Sunday. 
Spinning Scary Yarns …
In the mid-1960s he retired from Wampum Tile and started spinning scary yarns which he loved telling to local young folks. It is believed that he used the names found on headstones in the nearby cemetery to create his tales. The best known folklore he is credited with creating is that of the fictional witch, Mary Black. He compiled his tales into a manuscript "Memoirs of a Backcountry School."
Teenagers in the 1960s and 1970s would venture out on the darkest nights to go and visit "Harry the Hermit" as he became known. We would bring offerings of cakes and cookies to show our goodwill and he would invite us into his living room where he would tell his tales. His folklore made him a legend in the area.
A Series of Unfortunate Events
Unfortunately, not all visitors came with good intent. In August 1968 two 25 year olds men entered his home after convincing him that he knew them. After they were inside the men beat him and forced him to give them his wallet. A month later two men again broke down his door. The men fled when Harry fired a 12 gauge shotgun at them.
In March 1969 while walked home in the evening from West Pittsburg he was offered a ride. The two men robbed him of his change purse and they stole his eye glasses. They dropped him off somewhere in Shenango township. When he returned home he discovered his home had been entered through a cellar door. His 12 gauge shotgun and his money was missing. In November of that year he was again robbed at his home by two men and a girl who tied him up.
He said the voice sounded like that of a man who had robbed him before. They had come to the home saying they were two couples who wanted to visit him. After they tied him with his belt the other beat him about the face requiring a trip to the hospital. In April 1970 six men from Ohio were arrested for disorderly conduct when they began yelling and calling him names.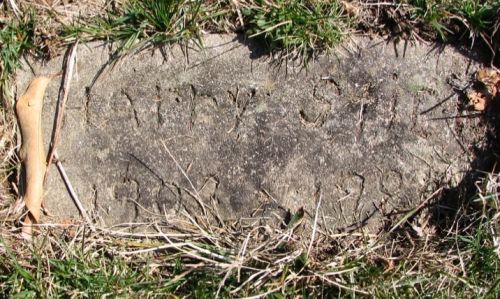 In 1973 Harry had undergone surgery and was recuperating at Golden Hill Nursing home. While there, a fire destroyed his house. Cause of fire unknown.. He ended up at Hillview Manor where he died on September 5, 1980 at the age of 77. He is buried at Savanah Cemetery.