---
Some of the programs the society typically offers are: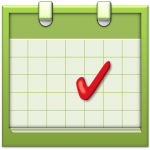 Monthly lecture series with guest speakers • Museum tours • Walking tours of historic New Castle • Lawrence County Trivia Competition • Sports Hall of Fame • Fireworks exhibits • Ice cream social • Membership & Friends Dinner • Haunted History Walking Tour • Mistletoe Magic • Open House with Santa

Quaker Falls Artifacts (virtual)
November 4, 2021
@
7:00 pm
–
8:15 pm
New Castle, PA
JOIN US ON ZOOM or FACEBOOK LIVE
This ​program is presented by a Westminster College intern under the direction of Andrew Henley, society board member and president and founder of Pleasant Hills Historians. It is the ​2nd in our series of four virtual programs featuring the work of our student interns.
PRESENTER: Logan Minch, senior History major, Westminster College, PA.
Minch's work focuses on the newly opened Quaker Falls Recreation area in Edinburg, Pennsylvania. Minch will present some of the artifacts and context about the site.
This internship concentrated on the processing of a recent donation to the historical society from Youngstown State University of all of the archaeological material that was excavated at the site by Dr. John White. The late Dr. White was a former professor at Youngstown State University.
ZOOM: ​https://us02web.zoom.us/j/6833596633
FACEBOOK LIVE: https://www.facebook.com/lawrencechs
This presentation will be recorded and made available through the Historical Society's YouTube channel in the coming weeks. https://www.youtube.com/user/lawrencechs
Event Categories: