---
Some of the programs the society typically offers are: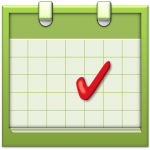 Monthly lecture series with guest speakers • Museum tours • Walking tours of historic New Castle • Lawrence County Trivia Competition • Sports Hall of Fame • Fireworks exhibits • Ice cream social • Membership & Friends Dinner • Haunted History Walking Tour • Mistletoe Magic • Open House with Santa

Writing Workshop and Book Signing
August 1, 2015
@
11:00 am
–
1:00 pm
EDT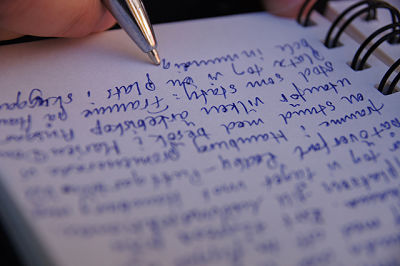 Photo credits: "diary writing" by Fredrik Rubensson is licensed under CC BY-SA 2.0
Writing Workshop and Book Signing
The Lawrence County Historical Society will host a free memoir writing workshop and book signing Saturday, August 1st from 11:00 AM until 1:00 PM in its annex building.
"Creative Writing with Chris" – 11 am
The workshop, Creative Writing with Chris, by Christine O'Neill Susany will be held from 11:00 AM until 12:00 noon. A native of New Castle, Susany now lives in New Mexico where she works as a writer and editor. She is a graduate of Mohawk High School (Mt. Jackson, PA) and Kent State University (Kent, Ohio).
The workshop will provide instructions on how to preserve and share your family history. According to Susany, "Everyone has a story to tell." Genealogy can help us discover the facts of our past, but facts are dry, dull, and boring. Memories add the spice of life to those facts.
Find out the importance of telling your story while there's still time. Explore the many ways of recording a family or personal history, and challenge participants to pursue the task of preserving and sharing their family histories.
Book Signing – noon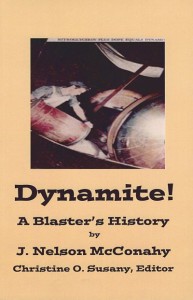 After the workshop, J. Nelson McConahy will have a book signing for his memoir, Dynamite! A Blaster's History. This book chronicles his experiences working at the American Cyanamid's powder mill during the late 1960s, and was edited by Christine O'Neill Susany.
To read more about the book and author, here is a link to a New Castle News article.
The event will be held in the Historical Society's annex building behind the Greer Clavelli Mansion at 408 N. Jefferson Street, New Castle, PA. Parking is located off E. Wallace Avenue.
[spacer]