---
Some of the programs the society typically offers are: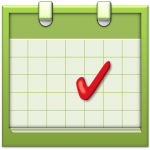 Monthly lecture series with guest speakers • Museum tours • Walking tours of historic New Castle • Lawrence County Trivia Competition • Sports Hall of Fame • Fireworks exhibits • Ice cream social • Membership & Friends Dinner • Haunted History Walking Tour • Mistletoe Magic • Open House with Santa

History of Local Greek Restaurateurs
May 9, 2018 @ 7:00 pm

-

8:30 pm

EDT

FREE - Open to the Public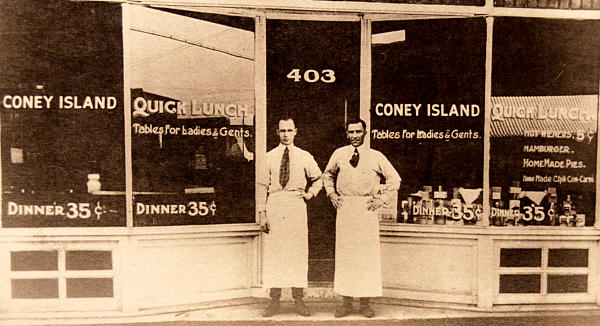 Join Us on Wednesday, May 9 at 7pm. Presentation by Dr. Angelo Mitsos and George Stefanis.
We  present "The History of Greek Restaurateurs in Lawrence County".
Dr. Angelo Mitsos, the current owner of Coney Island, and George Stefanis, vice president of the Lawrence County Historical Society will be presenters of the program. They will have video and audio interviews of retired owners and children of original owners of present and long gone restaurants.
The STEAK HOUSE: One of the restaurants, which is no longer around, was The Steak House on E. Washington St. and was owned by the recently deceased Constantine (Gus) Mantinaos. Gus began his career as a teenage dishwasher at the New Castle Country Club and was driven to and from work by club members. Mantinaos also owned the Dog House in downtown New Castle until he retired.
RESTAURANTS NO LONGER EXISTING: Other restaurants no longer existing are Whitefront Lunch, Square Deal Café on W. Washington St., Hudson Lunch on E. Washington St. which was owned by brothers George and Sotiris (Sam) Kolovos, G&H Restaurant on Liberty St. in Mahoningtown which was owned by brothers-in-law George Epitropoulos and Harry Diakovasilis, New Life Restaurant of E. Long Ave. owned by Bill Pahoulis, and the Pe'Wee Lunch in Ellwood City owned by Mena Gelles.
RESTAURANTS STILL IN OPERATION: Other restaurants still in operation include Red Hot Restaurant in Ellwood City owned by John Katsadas. Capitol Grill on Mercer St., which was originally owned by Emmanuel Karatinos who partnered with Gus Marousis. Gus' grandson, Sotirios (Sam) Constant is the current owner. P.O. Lunch which was originally owned by Gregory Christos and Chris Stamos, was then sold to Mike Theodorou in the 1960s. After his death, it was taken over by his son George. It was located across the street from the post office in downtown New Castle, hence the name. It is now located in Neshannock Township. Coney Island, currently owned by Angelo Mitsos, has two locations, one on E. Washington St. and one on Wilmington Road in Neshannock Township.
The rich history of Greek Restaurants has made New Castle as famous for hot dogs as it is for fireworks.
FREE and OPEN to the PUBLIC
LOCATION: Lawrence County Historical Society, 408 Jefferson Street, New Castle PA 16101
For more information. call the Society at 724 658-4022