---
Some of the programs the society typically offers are: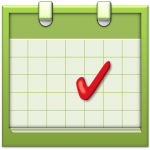 Monthly lecture series with guest speakers • Museum tours • Walking tours of historic New Castle • Lawrence County Trivia Competition • Sports Hall of Fame • Fireworks exhibits • Ice cream social • Membership & Friends Dinner • Haunted History Walking Tour • Mistletoe Magic • Open House with Santa

Chambers Site Presentation
June 5
@
7:00 pm
–
8:00 pm
EDT
Free
FREE – CALL to Register
Chambers Site Presentation – Historic Sites Committee Meeting
Come and be a part of the conversation as the Historic Sites Committee delves into the historical sites scattered throughout Lawrence County, Pennsylvania.
On June 5, 2023 at 7 PM, Brian L. Fritz, MS, RPA, a local archaeologist and Principal Investigator at Quemahoning LLC, will be presenting on the topic of:
"Geospatial Reconstruction of the 1959-1960 Excavations of the Chambers Site (36LR0011)
Edinburg, Lawrence County, Pennsylvania"
Archaeological excavations at the Chambers site (36LR0011) were conducted in 1959 through 1960 by archaeologists from Carnegie Museum of Natural History and by members of the Society for Pennsylvania Archaeology. The investigation identified a Woodland Period burial mound and an 18th century Indian cemetery. Human remains and funerary objects removed from historic graves showed strong cultural affiliations to Indian groups that were known to have settlements in western Pennsylvania during the 18th century.
The Chambers site is believed to be associated with Seneca and Delaware settlements along the Mahoning River that were collectively known as "the Kuskuskies Towns." The Delaware Tribe of Indians is seeking to repatriate human remains and funerary objects that were removed from the Chambers Site under the authority of the Native American Graves Protection and Repatriation Act (NAGPRA).
As part of the NAGPRA documentation, the Delaware Tribe of Indians wished to relocate the site of the excavations. However, detailed maps showing the locations of the burial mound and Indian cemetery were not preserved in archaeological archives. Using photographs of the archaeological excavations, GIS software, and methods of photogrammetry the locations of Carnegie Museum's excavations were reconstructed on the modern landscape.
We hope you'll be able to join us for what promises to be an illuminating evening on June 5, 2023, at the Lawrence County Historical Society's Medure History Annex.
Don't miss out on this opportunity to explore Lawrence County's fascinating history, and learn from one of its leading experts. We look forward to seeing you there!
To register for this event, please call 724-658-4022