The Lawrence County Historical Society recognizes Lorraine & Ed Petrus at the Annual Dinner. Both are long time volunteers at the Historical Society where they have made innumerable contributions both large and small as well as inconspicuous and obvious.
Come join us on September 16 for an evening of entertainment and friendship.  We begin at 6:00 pm with a Social Hour followed by a 6:30 pm Buffet Dinner catered by the Faraone Brothers. You can BYOB (mixers are available).  Our program honoring Lorraine & Ed follows dinner.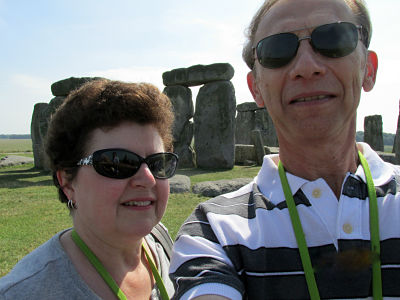 Lorraine Petrus
Lorraine's involvement started in 2000 when an ad hoc committee was formed to try to save New Castle High School and 13 historic homes around it from demolition. She became a board member in 2003 and started helping former executive director Bob Presnar with events. However, when Presnar left in 2008, Lorraine became the event planner which included many of our major events: Mistletoe Magic (our Victorian Christmas party), Open House with Santa, the Antiques Appraisal Fair, the Ice Cream Social, and the Membership and Friends Dinner. Some of her inconspicuous contributions are her preparation of refreshments for all of the programs and writing press releases. She is currently the second vice president of the board and serves on the archive, historic sites, program, building and grounds, membership/nominating, and fundraising/outreach committees.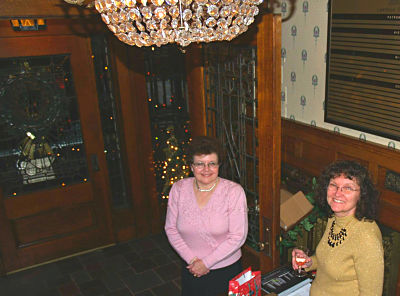 Outside of LCHS, Lorraine is a member of the Lawrence County Partners for Preservation, sings on the choir at St. Camillus Church, and is one of two volunteers who runs the New Castle Farmer's Market.
Ed Petrus
Ed recently became a board member in June 2017 but has been a volunteer since 2003 and a member of the building and grounds committee for years. He helps Lorraine at all of the events and leads the very popular sing-a-long at Mistletoe Magic every year. Since 2008, one of Ed's most important roles (quite an inconspicuous one) has been volunteer caretaker of the mansion and annex buildings. He has done numerous repairs including patching and painting, wiring, plumbing the basement of the mansion, installing cabinets and doors, repairing leaks, and most recently major cement work.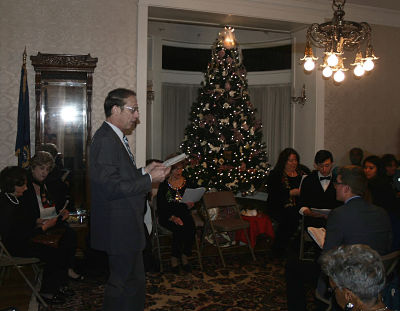 Beside his volunteer Society work, Ed is also the choir director at St. Camillus Church, assistant director of the Music Club Chorus, which performs Handel's Messiah annually. He is president of the Music Club, a club that has been in continuous operation since 1899 and was founded by George Greer's (former resident of the LCHS mansion) sister-in-law who lived next door to LCHS. He breathed new life into the Music Club after taking over. Ed is also secretary of Lawrence County Partners for Preservation, entertains at Lawrence County Geri Care, and is technical advisor for the National DeSoto Club.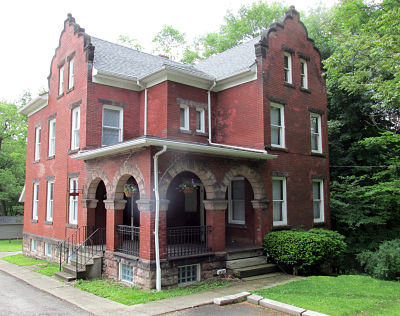 Ed presented a program in October 2016 on Oak Park Cemetery for LCHS. Ed & Lorraine had purchased and saved the cemetery caretaker's home from demolition and completely restored it. It is the current home of their son Brian.