---
Some of the programs the society typically offers are: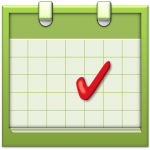 Monthly lecture series with guest speakers • Museum tours • Walking tours of historic New Castle • Lawrence County Trivia Competition • Sports Hall of Fame • Fireworks exhibits • Ice cream social • Membership & Friends Dinner • Haunted History Walking Tour • Mistletoe Magic • Open House with Santa

Twenty Extraordinary African American Women!
February 10, 2016
@
7:00 pm
–
8:30 pm
EST
"The history of women's contributions to this nation has not been limited to the struggle of women's right alone. Our nation owes whatever prosperity, enlightenment and success it has achieved to the hard work and dedication of millions upon millions of women who have given their lives and their efforts to its service" 
… from Great Speeches by American Women (Ed. James Daley)
Their names are not familiar to most people. Their faces are not seen in our history books, yet each of them played a valuable part in shaping America.
Through conversation and a Power Point presentation, we can expand our knowledge of African American Women beyond Rosa Parks to include others that came before and paved the way for a Rosa Parks.
African American women like all women have spoken out and spoken up throughout American History. This involvement has spanned centuries. Event Speaker Jean Speight will share information and give a voice to twenty of these Extraordinary African American Women.
EVENT SPEAKER: S. Jean Speight
For several years, Historical Society member, S. Jean Speight, has been creating exciting programs for the Society for Black History Month. Mrs. Speight, a retired New Castle elementary school teacher, has presented programs locally, throughout Pennsylvania, and in other states.
Join us on February 10 for this brand new program.
Photo credits: "Fannie Lou Hamer 1964-08-22" by Warren K. Leffler, U.S. News & World Report Magazine. Licensed under Public Domain via Wikimedia Commons.  Charlayne Hunter-Gault 2011 photo by Anders Krusberg / Peabody Awards. Licensed under CC BY 2.0   Rep Barbara Jordan – 1970s. By U.S. Congress [Public domain], via Wikimedia Commons. All photos were cropped.