---
Some of the programs the society typically offers are: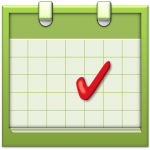 Monthly lecture series with guest speakers • Museum tours • Walking tours of historic New Castle • Lawrence County Trivia Competition • Sports Hall of Fame • Fireworks exhibits • Ice cream social • Membership & Friends Dinner • Haunted History Walking Tour • Mistletoe Magic • Open House with Santa

Crime Exhibit
August 24, 2017 @ 11:00 am

-

4:00 pm

EDT

$5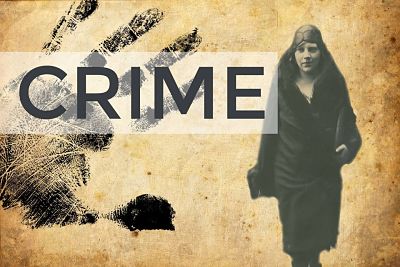 Lawrence County has been home of many notorious crimes, especially unsolved ones.
Join us for our new exhibit, Crime" every Tuesday, Thursday and Saturday from August 22 through September 2.
This exhibit, put together by a group of interns at the society, focuses on three different groupings of crimes as well as the current crime statistics, hoping to open discussion on what our community has done and is doing to combat crime.
TORSO & SWAMP MURDERS
The first focus is on the Torso Murderers and Swamp Murderers, located in West Pittsburg. The connections of these deaths with Cleveland, Ohio once stumped famous investigator, Eliot Ness. Information surrounding these unidentified bodies is now being uncovered and put on display for the public to see.
BLACK HAND
Following these murders is the infamous Black Hand, which surrounded their narrative around the Hillsville community. With the murders of the game warden, Seeley Houk, and William Duff, these murders began to shed light on an mafia-like organization that existed within the county. On display, will be testimonials of those involved in the Pinkerton Detective Agency-led trials of 1907.
IRENE SCHROEDER
Within the early part of the 1930s, times were fluid, and many lived for the thrill. That was so for the Bonnie and Clyde-like couple of Irene Schroeder and Glenn Dague as they robbed stores within the area and killed police officer Brady Paul. It was not until the two were apprehended in a shootout in Arizona that they were brought back to New Castle and sentenced to death by electrocution, making Schroeder the first female to be executed in this way in Pennsylvania.
21st CENTURY
Unfortunately, as we enter into the 21st century, crime is still evident within our community. Through the work of our District Attorneys and other leaders within our county, we are now battling evolved forms of crimes.
AUGUST 26 @ 1 pm
Intern lecture on the Torso/Swamp Murderers and the Black Hand
SEPTEMBER 2 @ 1 pm
Intern lecture on Irene Schroeder and the current crime statistics
EVERY TUESDAY, THURSDAY & SATURDAY
FROM AUGUST 22 – SEPTEMBER 2, 2017
11 am to 4 pm
GET YOUR TICKETS TODAY! Only $5 / person
HOW TO PURCHASE TICKETS
Telephone the Society 724-658-4022
AT THE DOOR on event days