SPECIAL EVENT
Growth of Iron & Steel
in Western PA
October 8 @ 7 pm
FREE to Public
Last chance to see the Forges Exhibit
CLICK HERE for details

HAUNTED TOURS
Tours begin October 3
Last tour October 25
Advance reservations required
Restricted to ages 10 and older
CLICK HERE for details
SALUTE to SERVICE
An evening in appreciation of the veterans of Lawrence County.
Invited speakers
All American dinner
Videographer Bert Gerstnecker will be on site to interview and video any of the veterans who want their story told
FREE EVENT for the Public – Veterans encouraged to Attend September 11, 2014 at 6 pm Edison Manor 222 West Edison Avenue New Castle PA 16101 The interviews, pictures and narratives conducted at the Salute to Service event will be posted under the Oral History section of this website. We hope to add to and enhance the oral histories so that any veteran or family of a veteran who has passed has the opportunity to have their service and sacrifices to their country be archived and preserved for future generations of family and friends. CLICK HERE for Google Map Location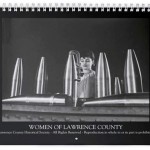 Only $16.99 – includes shipping to USA addresses. Order today – supplies are limited. Read more – or – 
Historical DVDs about Lawrence County
Click on photos to watch an excerpt on YouTube. Read more in our ONLINE eSTORE. Or use our ADD to CART button to BUY NOW. IMPORTANT NOTE: Shipping fees are valid only to USA addresses. If shipping to a foreign address, we reserve the right to charge additional shipping fees (please contact us first).
ARTICLES from our BLOG
The Lawrence County Historical Society has the largest collection of Shenango China in the world. More than 500 of its 3,000-plus pieces are on display!